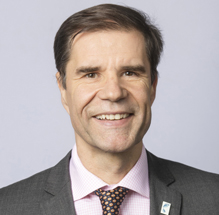 2017 was marked by a series of ups and downs in the world's attempts to address climate change and natural resource constraints. Many reeled in shock over the U.S. administration's devotion to dismantling national and international environmental efforts. Then France President Emmanuel Macron stepped up and closed the year on an upbeat note with his One Planet Summit in Paris, just four months after massive media coverage of Earth Overshoot Day in France. The one-planet theme reinforces Global Footprint Network's vision of a future where all thrive within the means of our one planet.
Climate change continues to be one of the biggest challenges of our generation, and Global Footprint Network offers the most comprehensive metric to compare human demand for ecological resources and services, including carbon sequestration, to what Earth can renew. The Ecological Footprint sums up all competing human demands on nature, including carbon emissions from fossil fuel use. To live up to the Paris Agreement's climate goals, we need to find ways to live within the planet's regenerative capacity, as the population and its needs are growing. Therefore, Ecological Footprint accounting becomes an increasingly central metric for those committed to making their economies succeed.
Within this ever-changing landscape, Global Footprint Network focused even more forcefully in 2017 on providing our data more broadly—and freely—to city and national decision-makers, students and educators, academics, and of course data lovers like us around the world.