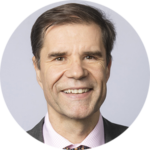 For many, 2021 felt like an extension of 2020, with COVID still dominating the landscape, conferences continuing to be delayed, and people still feeling cooped up. The challenges faced in many places around the globe have been heart-breaking, particularly in low-income areas where educational and economic opportunities have been suspended.
This is why our publication in Nature Sustainability, which highlights the importance of resource security for poverty eradication, was particularly timely. It highlighted how the lack of resource security, combined with insufficient income to secure resources from elsewhere, is becoming increasingly common; 72% of the world's population lives in countries which face this double resource challenge. This is amplifying the fragility of development and human wellbeing everywhere.
Still, against this challenging backdrop, we're proud that we've once again succeeded in driving the sustainability conversation through many channels, not least of which is our annual Earth Overshoot Day campaign, which was covered in 100+ countries. This year's Earth Overshoot Day also marked the launch of 100 Days of Possibility. For 100 days leading up to COP26, we shared creative, economically viable, and scalable solutions that can #MoveTheDate, and we quantified the impact of many of those solutions.
Since the organization's inception, we have been experimenting with communicating about resource constraints and biological regeneration. This year, I reflected on our communication successes and failures in our blog series Three Decades & Counting. Our intention was to examine and improve how we engage with our partners and audiences, and to learn how we can be more effective together.