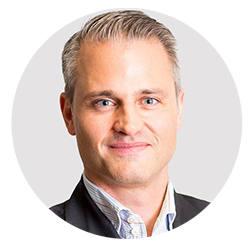 To Our Esteemed Stakeholders,
The year 2022 will be remembered not just for its severe climatic changes and unprecedented global challenges, but also for the indomitable spirit of humanity that sought to navigate through these adversities. In line with our unwavering commitment to ensure that every individual flourishes within the limits of our one planet, we have championed vital conversations and offered credible, actionable insights to guide global decision-making processes.
Though I had the privilege of joining Global Footprint Network only in the latter half of this year, my heart swells with pride reflecting upon the remarkable achievements of our dedicated team throughout the year. Allow me to highlight some pivotal resource-centered discussions from 2022.
The geopolitical upheaval marked by Russia's incursion into Ukraine gravely affected global food and energy reserves. Our adept team of researchers meticulously analyzed the ramifications this conflict could present for resource stability worldwide, leveraging the invaluable insights from the National Footprint and Biocapacity Accounts, annually established through our partnership with York University in FoDaFo. In collaboration with our esteemed partners, Wageningen University and FiBL, we undertook a profound exploration of food security in a world grappling with overshoot. The imperative of resource, especially food security, cannot be emphasized enough as we work towards sustainable development.
Midway through 2022, our team was honored to be chosen to support the European Environment Agency (EEA) on the European Topic Centre on Biodiversity and Ecosystems (ETC BE) with lead partner the Norwegian Institute for Water Research. Global Footprint Network is now involved with the ETC BE, a consortium of 24 European organizations with expertise in terrestrial, freshwater, and marine biodiversity and ecosystems. We look forward to working with the European Environment Agency (EEA) under a framework partnership agreement from 2023 – 2026.