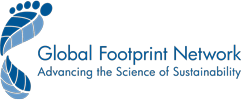 Earth Overshoot Day will land later in 2020
COVID-19 caused the sudden reduction of humanity's Ecological Footprint in 2020, demonstrating that shifting resource consumption trends in a short timeframe is possible. However, true sustainability that allows all to thrive on Earth can only be achieved by design, not disaster.
OAKLAND, CA, USA —MAY 7, 2020 — Humanity's efforts to contain the coronavirus pandemic, and the resulting economic slowdown, have reduced the global Ecological Footprint. However, this is a far cry from the intentional changes we strive for. At Global Footprint Network, we envision a world where humanity transitions to one-planet compatibility by design rather than by disaster, so that all thrive within the means of our planet.
"The current Footprint contraction reflects the sudden erosion of our ability to thrive. A shock that took us all by surprise, it should not be misconstrued as a lasting positive transformation," said Global Footprint Network CEO Laurel Hanscom. "One of our core values at Global Footprint Network is acting intentionally. We work to help people make better decisions for the planet and our future," she added.
To determine the date of Earth Overshoot Day for each year, Global Footprint Network calculates the number of days of that year that Earth's biocapacity can provide for humanity's Ecological Footprint. The remainder of the year corresponds to global overshoot. Currently, our researchers are gathering the best available data to meaningfully assess how shelter-in-place orders around the world and the global economic slowdown are shaping the date of Earth Overshoot Day 2020. To be scientifically transparent, we will document all the data used and assumptions made. We will announce the date of Earth Overshoot Day 2020 on June 5, World Environment Day.
Inspiring lessons carrying us forward
The later 2020 Earth Overshoot Day, compared to last year, will be nothing to celebrate, however. Nevertheless, it provides an unprecedented opportunity to reflect on the future we want to create. As we emerge out of the crisis and decision makers in government and in business work hard to power our economies back to full speed, they can choose to thoughtfully identify and support the strategies that will ensure biological resource security and one-planet prosperity.
To this end, some powerful lessons can be drawn from our current collective experience of the pandemic:
Governments are capable of making remarkably swift and bold decisions, both in terms of regulations and spending, when they put human lives above all else;
and individuals alike can powerfully and effectively align and collaborate in the pursuit of a shared goal when people recognize that their own lives, and that of the people they love, may be at risk;
The actions required of us to protect others are the same as those needed to protect ourselves, our households, and our communities. The web of human connections and the realization that our decisions at all levels have consequences for those around us constitutes a reality which has often escaped our awareness when addressing climate change.
By now, we all know what we are capable of when governments and communities come together to pursue a shared outcome. Yet what shared outcome could be more important than humanity's long-term success on our finite planet?
Additional resources
How Earth Overshoot Day is calculated 
Footprint Explorer
Ecological Footprint (book)
About the Ecological Footprint
The Ecological Footprint is the most comprehensive biological resource accounting metric available. It adds up all of people's competing demands for biologically productive areas – food, timber, fibers, carbon sequestration, and accommodation of infrastructure. Currently, carbon emissions from burning fossil fuel make up 60 percent of humanity's Ecological Footprint. 
About Global Footprint Network
Global Footprint Network is an international sustainability organization that is helping the world live within the Earth's means and respond to climate change. Since 2003 we've engaged with more than 50 countries, 30 cities, and 70 global partners to deliver scientific insights that have driven high-impact policy and investment decisions. Together, we're creating a future where all of us can thrive within the limits of our one planet.
www.footprintnetwork.org
Media contacts
Laetitia Mailhes (English & French)
Media & Outreach
Global Footprint Network
+1 (510) 839-8879 ext. 308
laetitia.mailhes@footprintnetwork.org