This year's Earth Overshoot Day lands on August 2nd. On first sight it seems that, when compared to last year, this year's date moved by an incredible five days. However, the real change adds up to less than one day, pushing the date to the next calendar day. The other four days are due to the use of improved data to calculate the date; specifically, this more recent data shows higher carbon uptake rates of oceans. When recalculated with this updated dataset, Earth Overshoot Day 2022 lands on August 1. For more details, see how the date was calculated.
Before we release the date of Earth Overshoot Day every year, we invite our community to make their best guess at when the date will fall through our Guess-the-Date contest. The winners for this year, students Yannic of Germany and Leonard of the USA, both guessed that Earth Overshoot Day would move little when compared to 2022. Get to know them below!
Taking action to reach our goals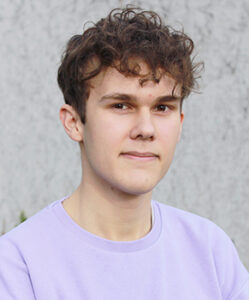 Resource consumption and economics were a topic of conversation in German student Yannic Flad's 11th grade geography class. So naturally, Earth Overshoot Day came up during his discussions with his classmates. He spent time researching Earth Overshoot Day for his class and came across the Guess-the-Date contest during his research. He jumped at the chance to participate; he calculated his guess by drawing a trend line on a chart of past Earth Overshoot Days and submitted an educated guess as to when the date will fall this year.
Yannic has found that his generation is aware of Earth Overshoot Day, and he has broadened the concept's reach by sharing its message with his family. He sees Earth Overshoot Day as an easy way to demonstrate that although something is going wrong, there are a lot of impactful solutions that we can implement to address the problem at the government, business, and individual levels. He himself is vegetarian and doesn't own a car, and he sees ample opportunity to take part in lowering his resource use.
Protecting our greatest gift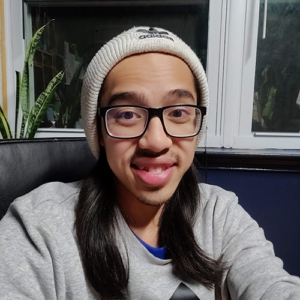 Pennsylvania-based nursing student, gardener, and devout Christian Leonard Nguyen first heard of Earth Overshoot Day when he calculated his personal Footprint in a sociology class. He took great interest in learning about the relationship between human societies and the Earth, so he signed up for newsletters from organizations that advocate for the environment. Years later, he read about the Guess-the-Date contest in Global Footprint Network's newsletter and decided to enter. His method to determine his guess was simple; he observed the trend of when Earth Overshoot Day fell in past years and predicted that the date would move another 1-2 days this year.
Leonard credits his relationship with God for his love of the planet. In conversations with fellow Christians, he came to understand that "the Earth is a gift from our creator, and the way we treat the gift is an indication of how we treat the gift-giver. If we respect God, we'll take care of his gift." Although Earth sustains life very well and is incredibly resilient, it is also fragile. So Leonard believes that he has a responsibility to tend to the health of the planet that he loves so much.