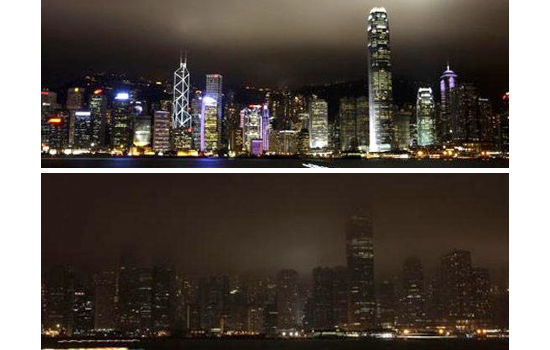 When I was growing up in Shenzhen, China, one of the must-join activities in my high school was the "Earth Hour" performance. On the last Saturday in March, companies, government, and environmental organizations run by high school students organized performances and games using only small lights (rather than bright stage lighting) in large communities to encourage residents to join outdoor activities while turning off their lights at home. The performance that I remember most was a student band and chorus performing in the dark, without any lights at all. In that darkness, we seemed to be able to hear the music more clearly and enjoy it more.
To this day, about half of the lights are turned off in government buildings and public areas—on streets and in squares—in Shenzhen to support Earth Hour. Words such as "1 Hour," "60 Minutes," and "3600 Seconds" are spelled out with LED lights and can be seen everywhere in the city.
As a high school student seven years ago, I perceived Earth Hour more as an outdoor party than a significant effort to protect our planet. As a young professional today, I have come to recognize that in one hour of darkness, we are doing more than just turning off lights. Empowered by knowledge of the Ecological Footprint from my studies at UC Berkeley and work at Global Footprint Network, I now consider Earth Hour as a great opportunity for everyone to review our relationship with the entire ecosystem and at the same time raise environmental consciousness.
The human population worldwide is using 1.6 times more natural resources and services—fruits and vegetables, meat, fish, wood, cotton for clothing—than our planet can regenerate in a year, according to Global Footprint Network's calculations. If we translate this data to Earth Hour, it means that the natural resources and services that our planet can regenerate in one hour will be used after 37 minutes.
This year, I will be nearly 7,000 miles away from my hometown in China on Earth Hour, but I still plan to participate. My plan: Climb the Berkeley Hills to overlook the San Francisco Bay Area in the dark! I also will encourage everyone I know to participate in Earth Hour, no matter where they are, to reduce energy consumption and give a one-hour break to our beautiful planet's ecosystems.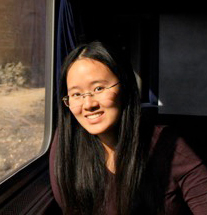 Krina Huang graduated from UC Berkeley with degrees in Environmental Economics and Policy and in Political Economy. After working at Global Footprint Network as an intern earlier this year, she joined their staff as a research assistant to support new initiatives in China.