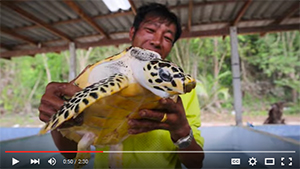 Global Footprint Network launches its 2016 edition of the National Footprint Accounts today, featuring a refined carbon Footprint calculation.
The updated calculation has revealed that the global carbon Footprint is 16 percent higher than previously calculated, with a consequent 8 percent increase in the global Ecological Footprint. The carbon Footprint makes up 60 percent of the world's Ecological Footprint.
We are happy to make the National Footprint Accounts available in a free downloadable version for research, education and non-commercial purposes (scroll down for more details). An interactive map and country rankings based on the National Footprint Accounts 2016 are available at www.footprintnetwork.org/maps. Watch a video explaining the National Footprint Accounts here. If you are interested in attending a webinar on the Footprint Accounts, please email media@footprintnetwork.org.
The annual maintenance of the National Footprint Accounts involves incorporating the most recent data (2012) from the United Nations Food and Agriculture Organization (FAO), United Nations Comtrade database, the International Energy Agency (IEA), and other sources.
Read more from Global Footprint Network